We had a conversation with Aislyn Williams, Director of Operations, The Jorgenson Group, about why they chose Jointly and how it's impacted the business.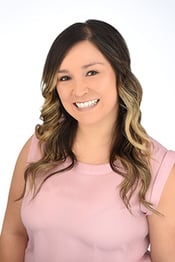 Aislyn Williams
Director of Operations
The Jorgenson Group
In the fast-paced and dynamic world of real estate, having efficient and reliable tools is essential for success. The Jorgenson Group, a prominent real estate team based in Austin, Texas, recognized the need for a comprehensive deal management solution to streamline their operations and enhance their agents' productivity. They found their perfect partner in Jointly.
Jointly is a modern software platform for residential real estate professionals to manage deals, disclosures, and agreements. It uses intelligent workflows and data to speed the process while ensuring compliance. Jointly is fundamentally different from its competitors because it is built around the data, not the document.
The Challenge
Before adopting Jointly, the Jorgenson Group faced various challenges with their previous transaction management system. They originally tried to stick with the incumbent platform, and also looked at other platforms. But, each had its own issues—like data privacy concerns, contracts restarting with each new team member addition, and lack of customization options. Additionally, the team struggled with limited support and cumbersome processes that hindered their productivity.
So, though they wanted to leave, for a time they stayed the course. "So we were sticking with Dotloop." Williams says. "We did try DocuSign for a hot second and the only reason was because our market center said, we will no longer be accepting paperwork submission, starting on this date."
But they still weren't happy with it, so they kept their eyes open. And then along came Jointly, which was still a start up when they starting talking. As Jointly matured, it looked like it might be the answer.
The Solution
In their pursuit of a more user-friendly, collaborative, and efficient system, the Jorgenson Group decided to explore Jointly as a potential solution. They were initially hesitant about trying yet another platform, but after meeting with the Jointly team and experiencing their dedication to understanding and addressing their unique needs, they were eager to give it a shot.
Jointly's implementation and onboarding process exceeded their expectations. The Jointly team worked closely with the Jorgenson Group to understand their workflows, preferences, and challenges. They were receptive to feedback and quickly implemented requested changes, making the transition to Jointly smooth and hassle-free.
The broader team did have some resistance early on, of course, having been through multiple platforms already. But Williams says the team was won over by the product. "Here was something new but I can say some of the most hesitant people over a year ago are our biggest advocates now. It's so easy to use it. It takes you almost no time at all."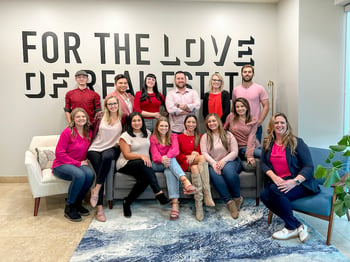 The Jorgenson Group is a leading Keller Williams team based in Austin, Texas.
The Impact
Since adopting Jointly, the Jorgenson Group has experienced a remarkable transformation in its real estate operations. They highlight several key areas where Jointly has made a significant impact:
Enhanced Collaboration: Jointly has fostered a culture of collaboration and partnership between the Jorgenson Group and their agents. Unlike previous platforms, Jointly actively listens to the team's needs and works to find solutions that align with their unique business processes.
Streamlined Transactions: With Jointly's user-friendly interface and intuitive features, the team now enjoys faster and more straightforward transaction management. From drafting offers to obtaining signatures, Jointly's seamless process saves agents valuable time and effort.
Proactive Support: Jointly's support team has been a game-changer for the Jorgenson Group. Their responsiveness and willingness to assist, even after hours, has earned high praise from the team. Jointly's customer-centric approach has empowered the team to handle any new scenarios confidently.
Continuous Improvement: Jointly's commitment to improvement and innovation has been well-received by the Jorgenson Group. They appreciate that Jointly is continually adding new features and enhancements, making the platform more robust and versatile.
Future Collaboration and Growth
The Jorgenson Group sees Jointly as a long-term partner in their journey towards success. They eagerly anticipate further growth and expansion with Jointly, envisioning a future where Jointly becomes an all-encompassing business management solution.
"Jointly is not just a software that we use. Jointly truly is a partner in our business. It is working to make transactions smoother, giving our agents time back," Williams said when asked to characterize the Jointly and Jorgenson Group relationship. "Also, helping our support team with being able to do things quickly. They're constantly looking for ways to improve. And, working towards the greater good of making real estate easier for agents."
Jointly has proven to be much more than a deal management platform for the Jorgenson Group; Jointly has become an indispensable partner in Jorgenson Group's real estate business. With its dedication to understanding and addressing their unique needs, seamless user experience, and commitment to continuous improvement, Jointly has truly transformed the way the Jorgenson Group handles their real estate transactions. By empowering the team with collaborative tools, comprehensive support, and innovative features, Jointly has become an integral part of the Jorgenson Group's recipe for success in the ever-evolving real estate industry.